Bankex is a crypto financial platform that specializes in the sales of tokens and financial assets. This bank exchange platform allows not only buyers, but various banks to exchange their products. In May 2017, the company was recognized as one of the top 50 fintech companies that encourage people to generate assets and contracts while in June 2017, the first proper fintech hackathon was organized and prebankex wave tokens were given to individuals who emerged as winners. Its main product, the Proof of Asset Protocol enables the individuals to solve the issue of asset liquidity. This protocol is the combination of BaaS( Bank- as- a- Service) and blockchain technologies and is categorized into four main stages of operation. They include digitization, tokenization, asset trading and dealing. One unique feature of the Bankex Proof of Asset Protocol is its ability to tokenize assets. Assets to be tokenized include the classes of assets with a summary capitalization of above one hundred million USD. There are many benefits derived from tokenizing assets. Asset tokenization will allow a great number of investors to contribute significantly to the construction of a building and receive investment returns.
The token can also be used to own great assets and also make funds to be available on the Bankex stock market through real estate. Buyers can also get free access to Crypto Fiat derivatives.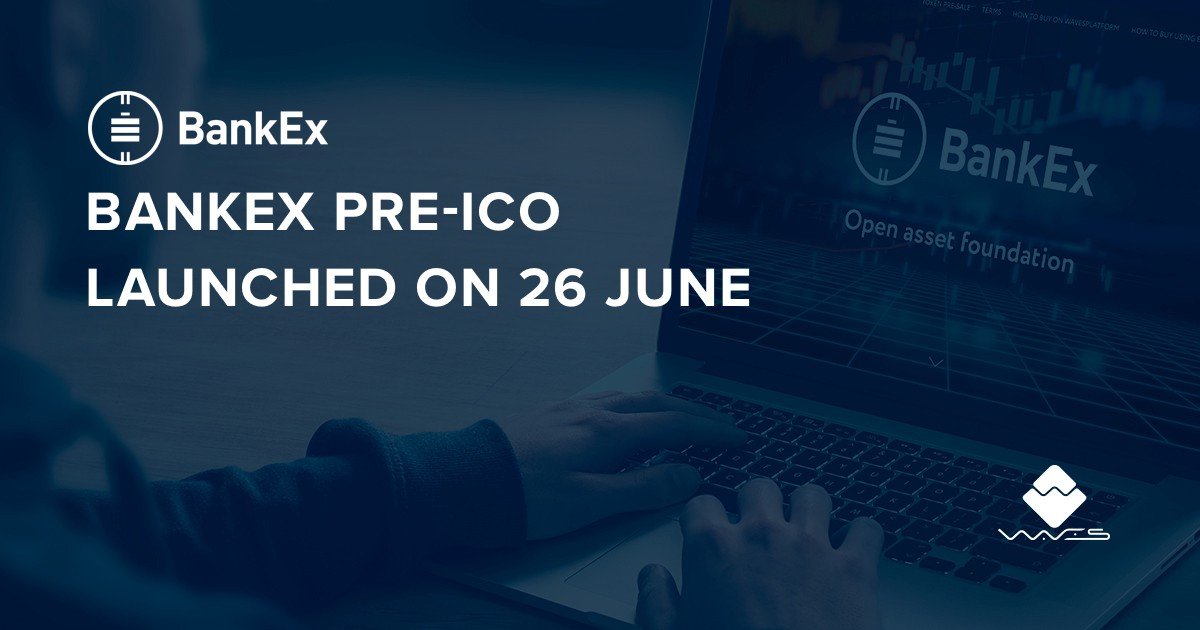 Minimum investment
Bankex allows investors to purchase Ether from a minimum rate of 1 token. When investors purchase five hundred tokens, the exchange rate will be equal to one Ether. The tokens can be bought using Ether and not the Euro or Dollar currencies.
**Team **
The Bankex foundation comprises a lot of professionals who have worked together to contribute meaningfully to the success of the business. The team includes, Bankex advisors, the core team members and the technology team members. The Bankex advisors include:
· Chris Skinner, based in London, UK and one of the top 40 global influencers of Fintech
· Nehemia Kramer, based in New York, US, a block chain investment advisor
· Sergey Sergienko, the founder at Chronobank and an active member of the world wide crypto community
Bankex core team members include
· Igor Khmel, the founder of the fintech lab at Sberbank.
· Denis Khoruzhiy, a technical director and an expert in machine learning and natural language processing
· Nauris Dauksta, the founder, and CEO at Token.Coach
· Matt Armstrong, Proof of Asset ambassador, the co-founder of multiple blockchain startups in London.
· Dmitry Finkelstein, an investment analyst, and director of BASIS CAPITAL.
The Tech Team members include
· Sergey Korolev, the pioneer of commercial software development in Eastern Europe
· Ivan Tretyakov, the Fin-tech expert, project manager and investment advisor at FINAM and Alfa.
Bankex Foundation will greatly encourage many people to become financially independent. Tokens are expected to be sold during a conference to be held soon. Over one million tokens will be made available to the individuals who make early purchases and sure rewards are guaranteed.
Location
People can locate Bankex to buy tokens in these various places: Block Con 2017 at Santa Monica, CA, USA on 11th to 12th October, Money 20/20, at Las Vegas, NV, USA, on 22nd to 25th October, and Coin Agenda, Las Vegas, NV, USA on 22nd to 25th October.
Conclusion
Even though the sales are yet to start, one can actually start ready to avoid the late hour rush. Going through Bankex's website and accessing its white paper will help you appreciate the ICO even more.
Visit the official website at https://bankex.com/en/ and be ready to join the token sale.
Access the online document here, at https://bankex.com/en/whitepaper.
MORE INFORMATION